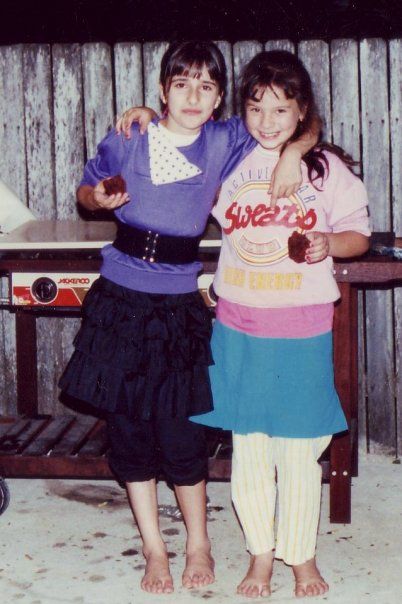 Hello Friends,
This is one of my favourite photos from my childhood. I am on the right and My cousin Julia is on the left. We were celebrating new years eve at a relatives house with our parents. It was the 90's
I love it because well we look so happy. I also love what we are wearing. It is obvious we started off with cute ruffle skirts and matching jumpers but then as the night went on we added some mismatched layers.
We look so casual and comfortable.
Which is just the look I am going for these day's I am in the midst of building a new wardrobe as I feel most of my clothes are a little too loved and I want to add some more current pieces before Summer hits.
I do most of my shopping online these day's
These are my current favourite places to shop/peruse
Gorman, Anthropologie, Modcloth,Madewell, Seed
where do you shop?
I would love to check out some of your favourites.
x