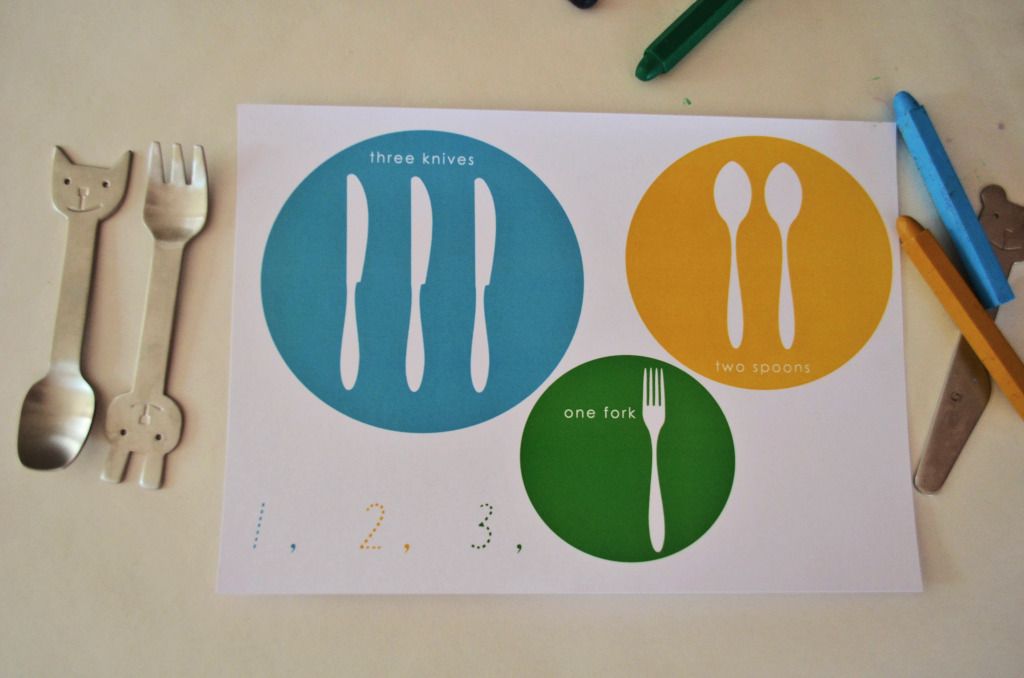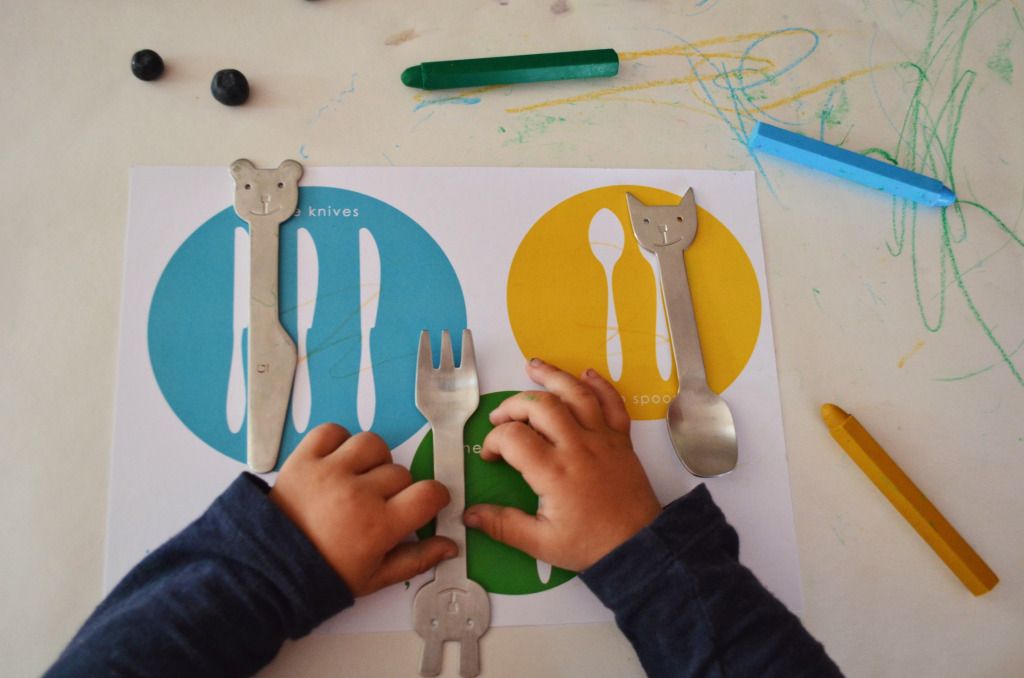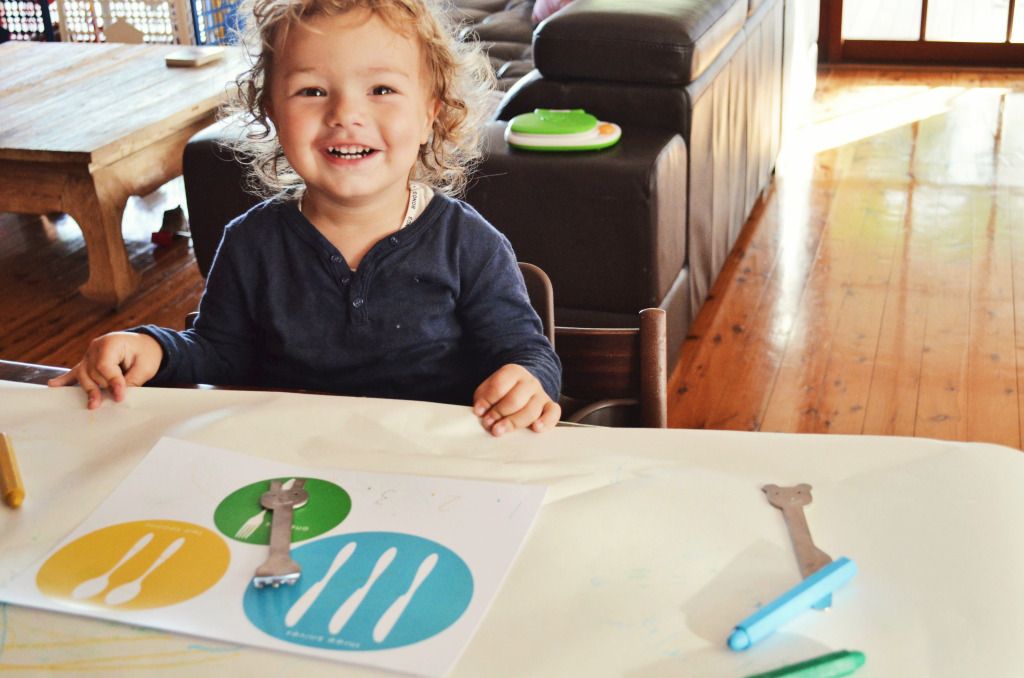 I am a primary school teacher. Did you know?
Now that Maksi is getting a little older and so very keen to learn,
I am working on teaching him lots of the basics
children should know before starting school.
Shapes, colours, numbers, letters, basically improving his vocabulary
and understanding of the world around him and preparing him for
a life of learning.
The above printable is the first in a series of printables
I will be doing here on the blog aimed at improving and expanding
the vocabulary of toddlers and preschoolers.
The placemats are intended as open ended activities.
Here are some suggestions to get you started.
Points of discussion
how many forks, knives, spoons can you see?

what colours can you see?

what is cutlery?

how many pieces of blue cutlery can you see etc?

how many pieces of cutlery are there altogether ?
Activity
match colours using pencils etc

match cutlery (concrete materials) to pictures

trace over numbers

draw a line from the corresponding number to the picture

write the appropriate number in the circle

addition 1+2+3 =
You can download your copy here.
This is a lovely book to accompany this activity :
Spork by Kyo Maclear/Isabelle Arsenault
If you're on Instagram and using these printables I would love to take a peak.  Snap a picture and use #kukubasics 
Julia x