Hubby and I spend most of our weekends with a coffee in our hands watching our big boy playing in a park somewhere In Sydney.
So last weekend I decided to make some yummy treats to go with those coffees.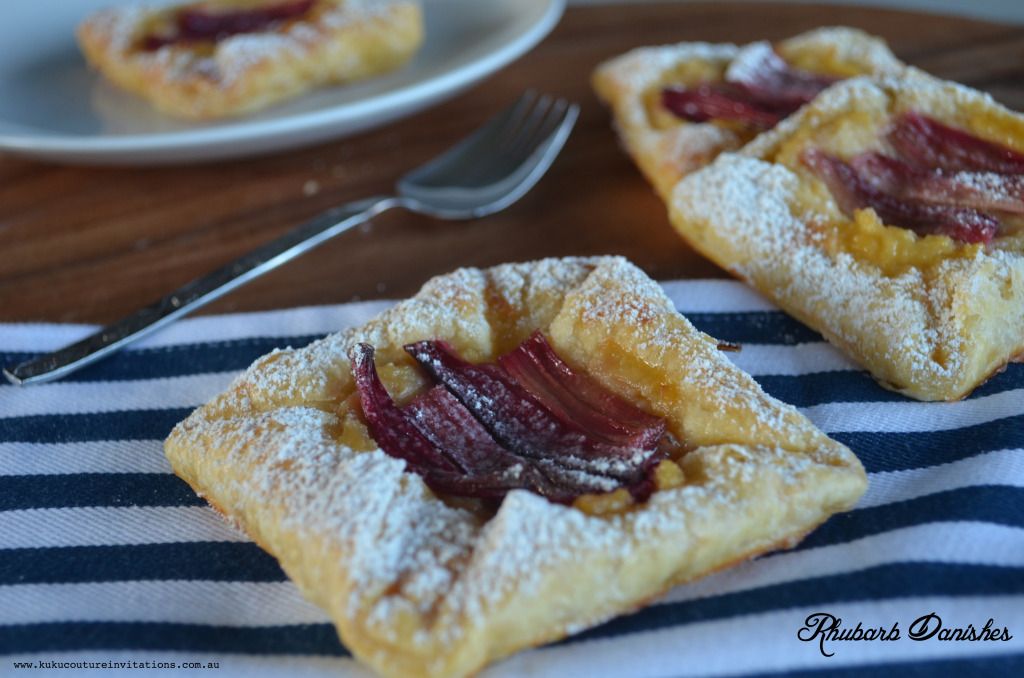 These are so tasty, pretty and delectable you must try them.
Here is what you need to make these bad boys
roasted rhubarb (2kg rhubarb trimmed, rinsed and cut into 3cm pieces)
850g sugar
1 tsp vanilla extract
For the dough I used this croissant dough recipe but have also made these danishes with store bought butter puff pasty
which is very tasty and a super quick alternative.
This is how you put it all together
Sprinkle the rhubarb with the sugar and bake until soft.
Cut the dough into squares. place on lined trays and refrigerate for 10minutes.
Remove the squares from the refrigerator and working with one square at a time fold each corner to meet the centre pressing down firmly.
Place 1 1/2 tbsp of the crème pâtissiére into the centre of each folded square and top with 4 pieces of rhubarb.
brush the top of each one with egg was and place in the oven.
following the baking instructions for the croissant dough or store bought pastry.
& voila They were a hit
Julia