When my parents were young children living in Macedonia they literally lived off the land. Planting, harvesting, raising stock, slaughtering animals for their dinner, making their own bread, butter and cheese they did the lot. They actually lived the whole sustainable living thing that many Australians are now trying to achieve in their suburban backyards. ( according to them it is not as glamorous as you'd think )
Whilst most of these things they left behind they have always maintained a vegetable garden. Often as a child my mum would send me out into the garden to collect herbs and veg for the evenings dinner. I am thrilled that they are now sharing this with Maksim.
At the beginning of spring each year they bring all their gardening tools to our backyard and we have a little meeting about how our garden is going. What grew, what didn't and then we decide what to plant next.
This year Maksi helped.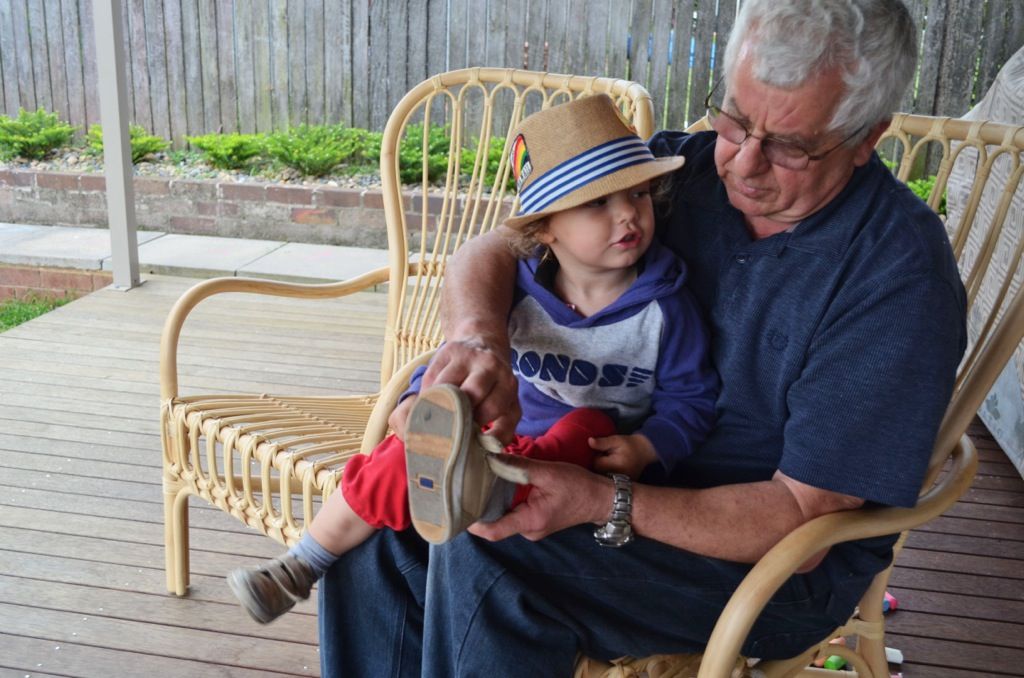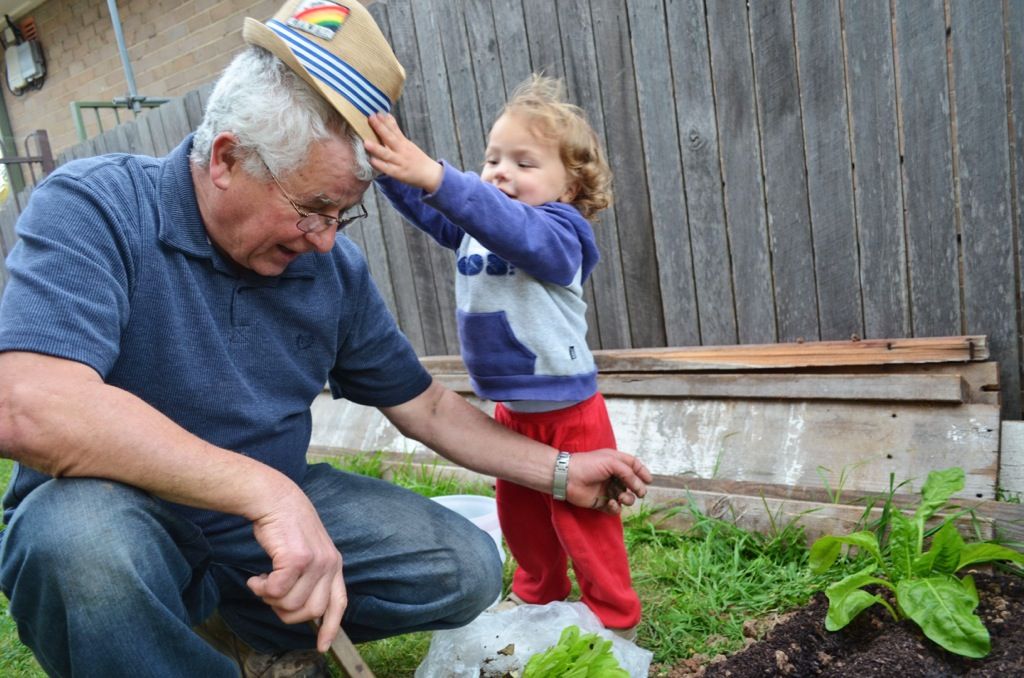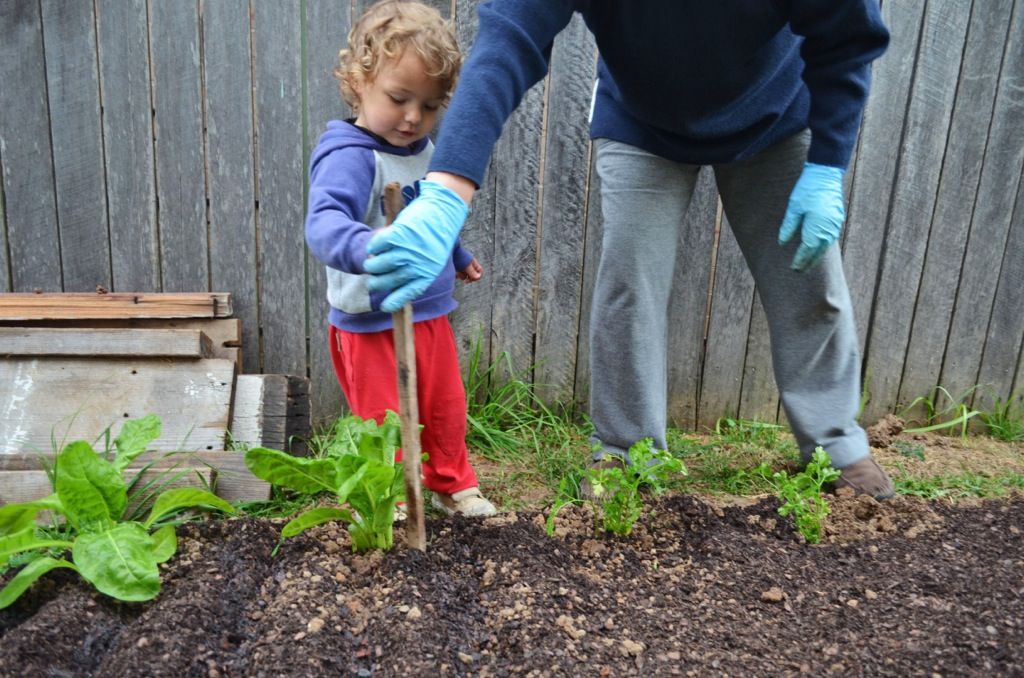 They talked to him about what we would be planting and the meals we would make with our produce.
and he listened! when we walk around our garden now he can actually name the plants.
We are currently growing, lettuce, tomatoes, peppers, zucchini, eggplant, spinach, thyme, oregano, mint, parsley and have plans for a few more things.
What are you growing? Do your kids help out?
Julia xx