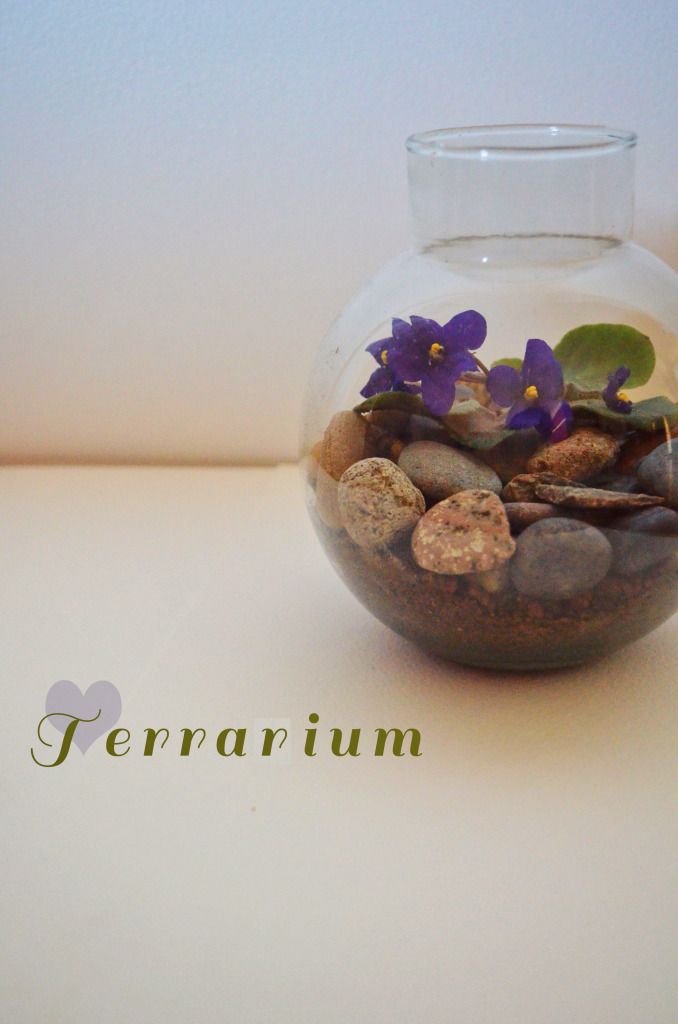 Hi There,   This morning I woke up early so I could do some design work before my babies woke. I don't usually do this but the forecast promised beautiful weather and I didn't want to miss it.   Once I had the kids up, dressed and fed we headed to the beach for a quick play in the sand and pre nap snacks. Once home I popped both boys into bed checked and replied to emails did a little more design work.   Then headed out to the garden.   I have been meaning to make a terrarium for a while now and today was finally the day.   You can make a terrarium in almost anything. I chose a little vase I bought from the cutest little home wares and cute kiddy things shop in Cronulla called
Char Bella
.  
What you need.
Container, pebbles, potting mix, plant.   First line the bottom of the container with a small amount of pebbles. This allows for good drainage. Then add a good organic potting mix before placing your plant inside the container. Finally top with more pebbles, ornaments or anything you like and volia you have a cute little Terrarium.
This will not last forever and if you want the plant to survive you will eventually 
need to re pot it.
Usually 4-6 weeks is a good time frame.
x