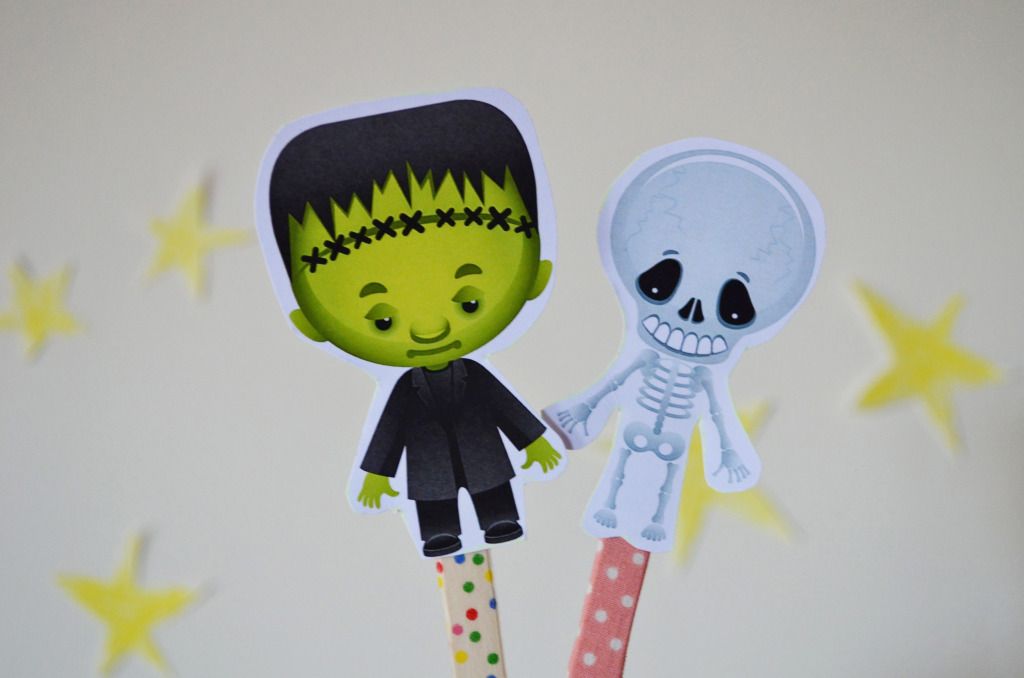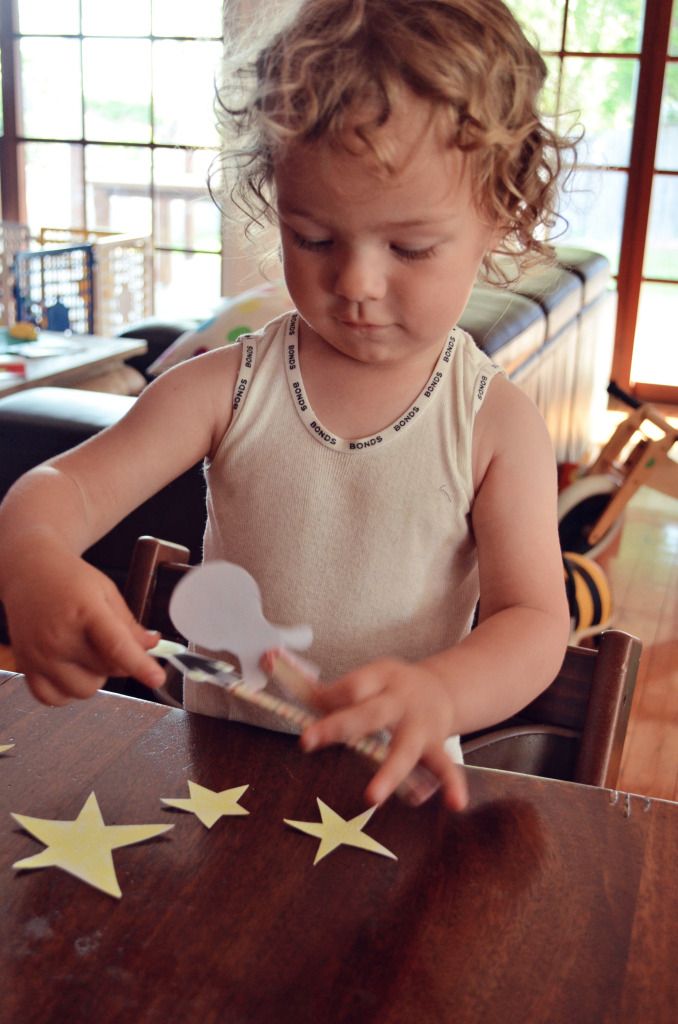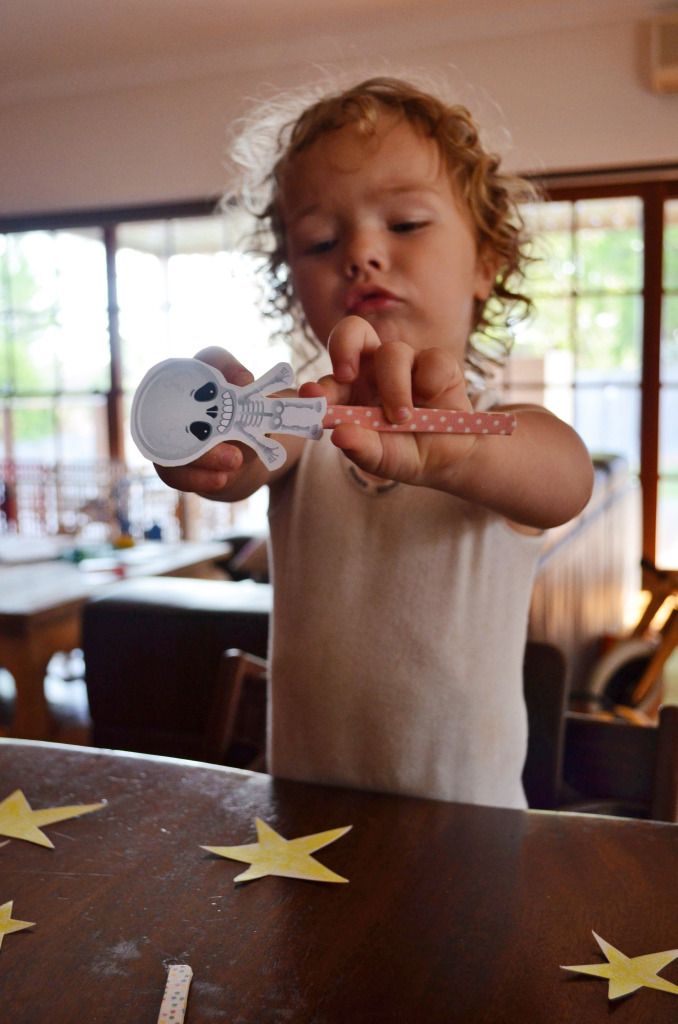 I have never celebrated Halloween before, but now that I have babies and one in particular that loves getting crafty I'll take any excuse I can to sit down at the kitchen table with him.
Maksi and I had lots of fun with these puppets.We decorated some paddle pop sticks with washi tape and glued on our spooky characters.
We made some stars, traced around our characters, talked about the colours on the puppets, gave them cute names and had lots of funny conversations with these spooky little guys.
Your can download your copy here.
Check back tomorrow as I have some more spooky printables to come.
x