This past Sunday we celebrated Maksim's 2nd birthday with a bookworm themed party!
Despite the cold weather Maksi had lots of fun with his little friends and cousins.
For his invitation we had a little photo shoot at the library you can read about it  and my inspiration for his party here.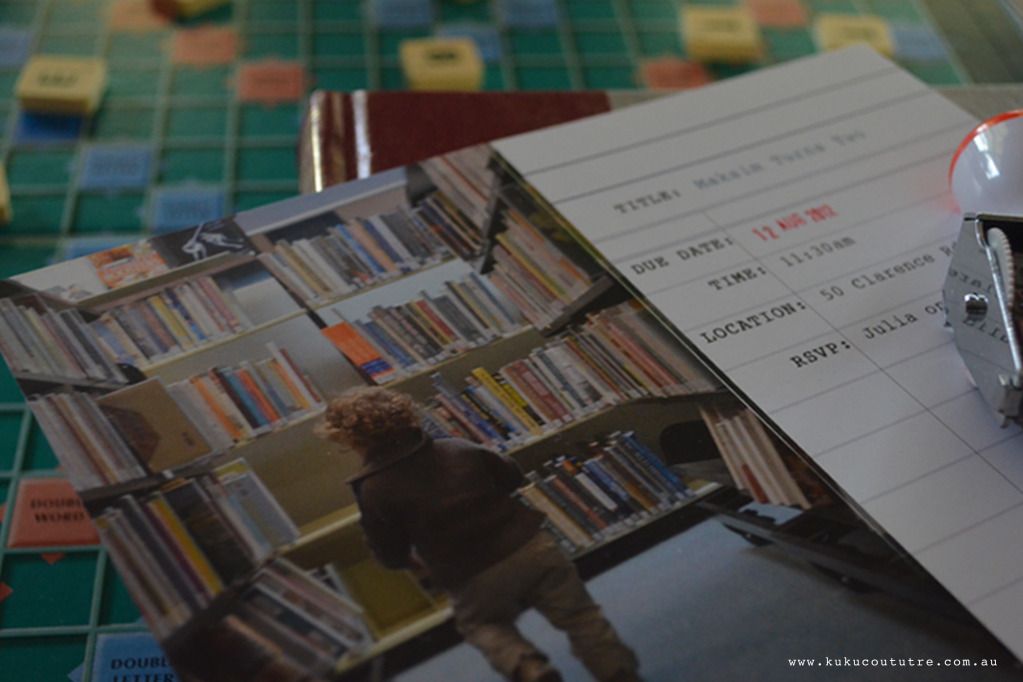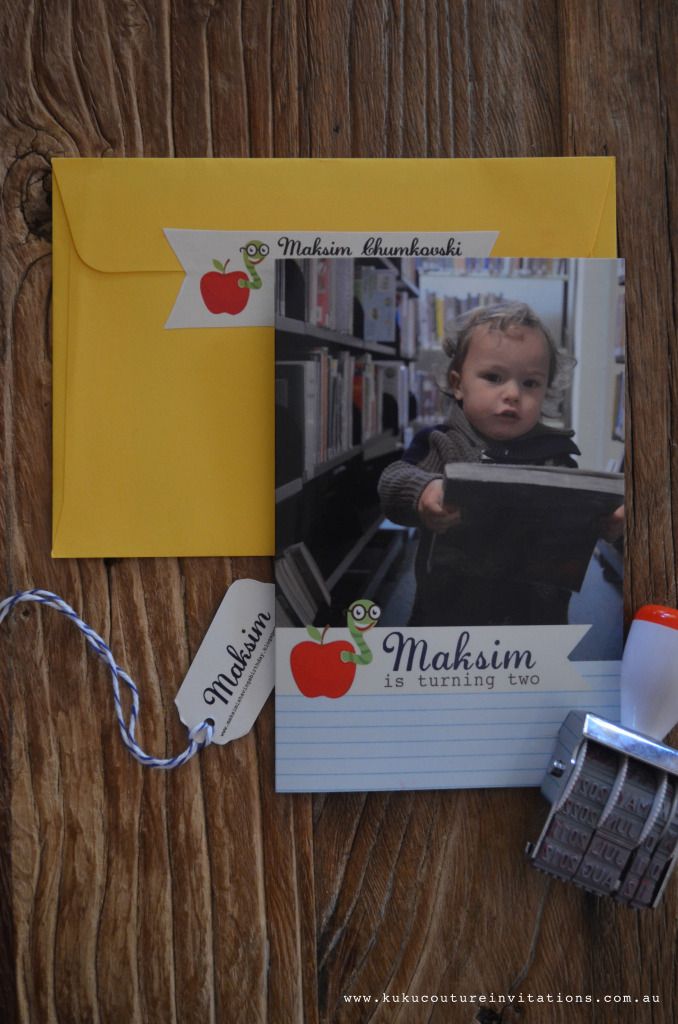 I hand stamped the date to give it a more authentic feel. The little tag you see there had the url of Maksims blog and was the most talked about addition to his invitation. Check it out here it is beyond cute.
Stay tuned for the rest of the pictures from Maksi's party in the coming days.
Julia xx