So I wanted Maksi and My nephew Harry to make some cute handmade gifts for family. I looked around for some simple ideas a almost 20month old and 4 year old could do together and came up with this little bunny craft from Lovely Living
We used colourful ink pads (you could use paint)  to create simple bunny shapes. we did them on sticker paper so that we would't need to use glue but regular paper and a gluestick will achieve the same result. Leave them to dry then draw on bunny faces and cut.
These are the ones done by Harry.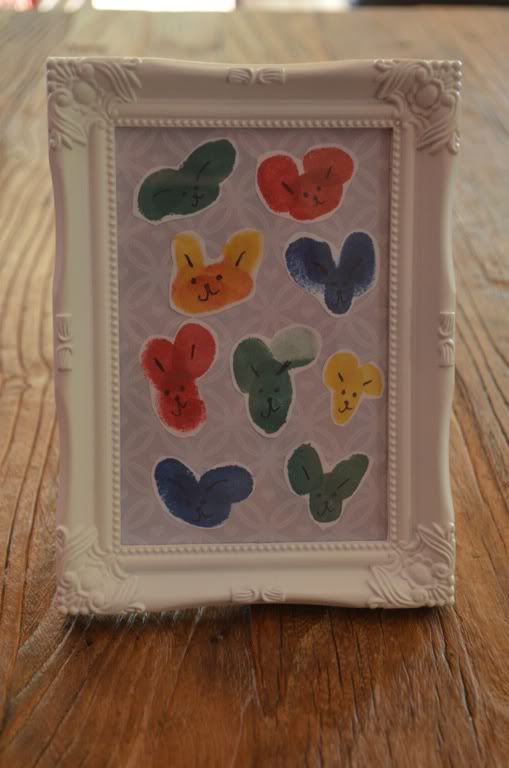 We then framed Harry's you can download the paper background here or use some wrapping paper or scrapbook paper you have at home.
It was a little more difficult for Maksi but he was able to produce three beautiful little bunnies, so we used them to create a card.
I used the printable paper to create an envelope liner.
If you haven't already don't forget to checkout our free printable Easter Egg Hunt Kit here
Hope you all have a happy and safe Easter.
Juliaxx