I love Family traditions and I think a lunch date with my Little Valentine is a perfect one to start.
Here is What Master Masksim will be dining on this Valentine's Day.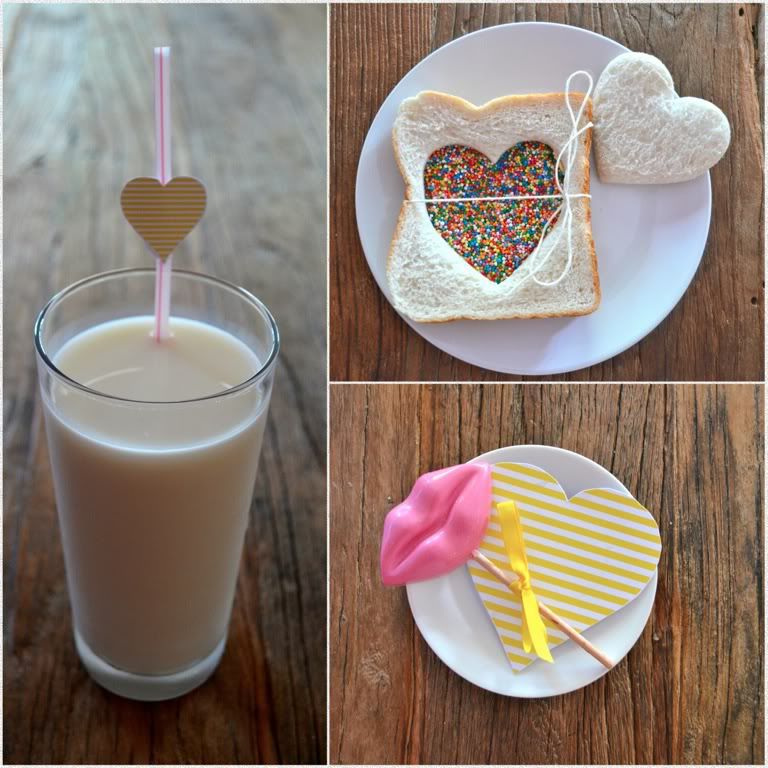 I used a cookie cutter to cut out the heart shape and then just made the fairy bread as per usual.
I was inspired to create this lunch by Steffi Von from www.ohhhmhhh.de She also has a similar easter idea that I will be recreating for Maksim and his cousins after their easter egg hunt on Easter Sunday.
Lip Choc lollipop from Happylab
Printable hearts from Kuku Couture Download here: Large hearts Small Hearts + printable gift tag & card
Julia xx