I am 33 weeks pregnant with baby boy #2 and I am only now planning the logistics of where everyone will sleep.
We have decided that the new baby will Sleep in Maksim's nursery and Maksi will get a new big boy room.
As with everything I plan I have created a Pinterest board filled with inspiration for this project check it out here.
I want to keep all the furniture and textiles neutral so that all of  Maksim's colourful toys's and books can take centre stage.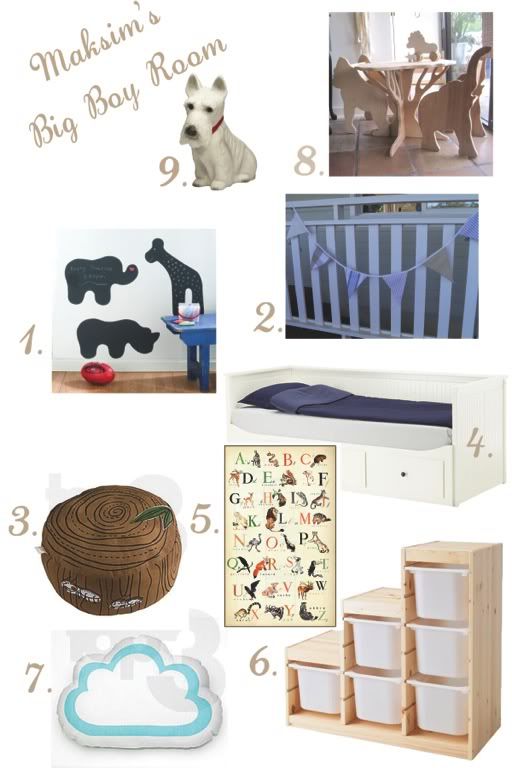 Here are some of the things I have found from around the internet that I would love to include in Maksi's room some are realistic some aspirational  but all are perfect for the look I am going for in my little boy's room.
1. Chalkboard wall decals from My Favourite 
3. Tree stump ottoman from Top 3
5. Animal Alphabet print from Etsy
6. Trofast storage unit from Ikea
7. Escape cloud cushion from Top3
8. Menagerie Chair + Table set from Paloma's Nest
9. Scotty dog lamp from Lark Made 
Here is the before shot of Maksi's big boy room (currently the spare room) . Chocolate feature wall ( I think this will work well with the neutral theme + we have left it a little late to paint), fireplace which I plan on using as a book shelf, period style windows that don't open so I will be using them as shelves for some toys, neutral curtains + Tallboy I will be painting white.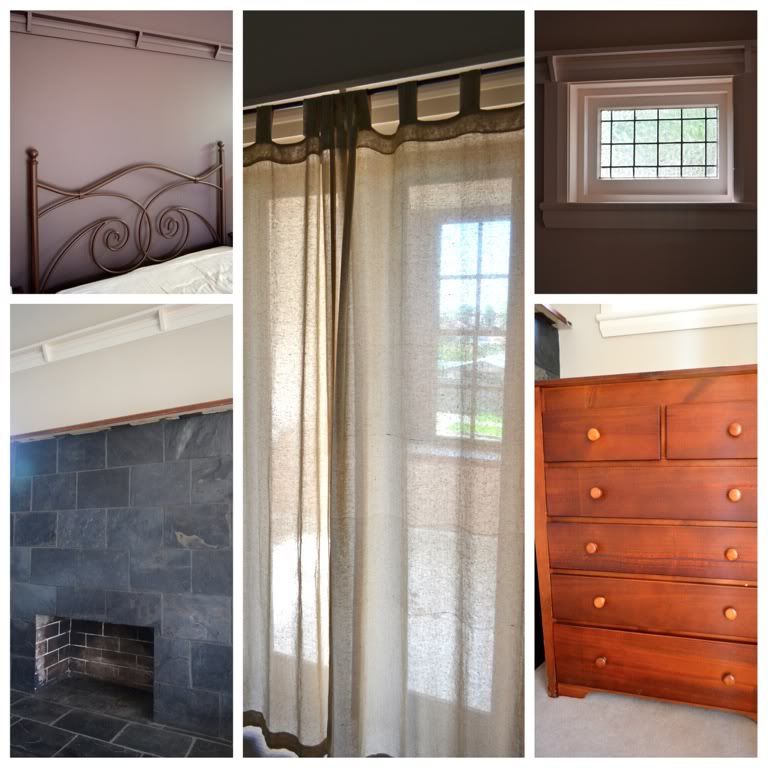 My goal for the completion of this project is two weeks which I know is ambitious but with help from friends and family I think I can get it done.
Juliaxx