I Love the idea of doing craft with my little boy but seeing as he is only sixteen months our options are somewhat limited.
Here is what we have come up with so far.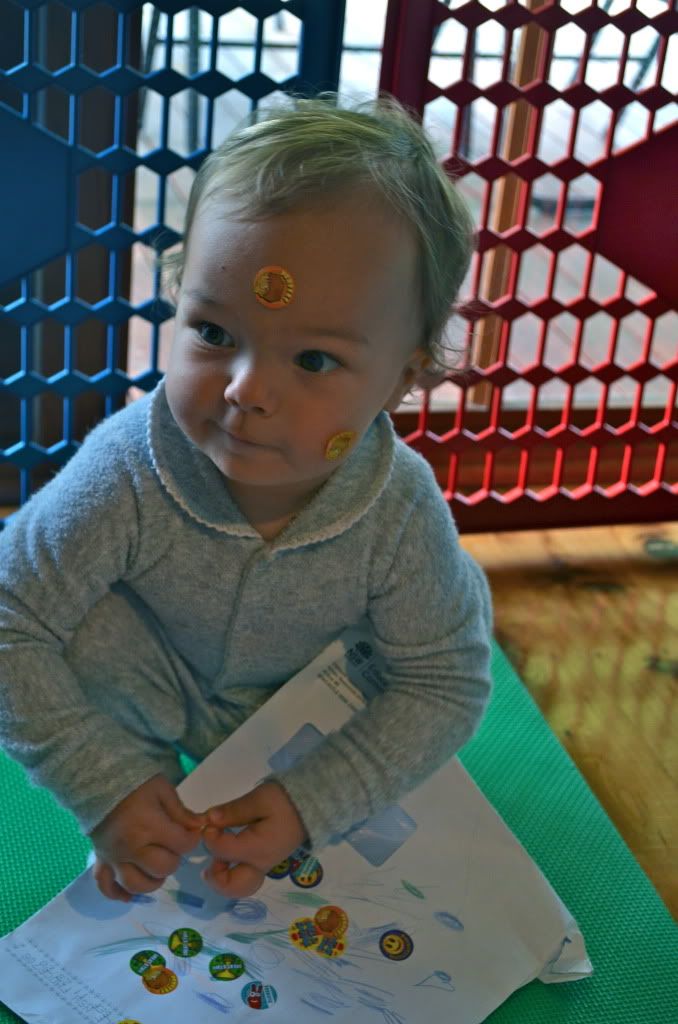 Stickers and pencils are so much fun!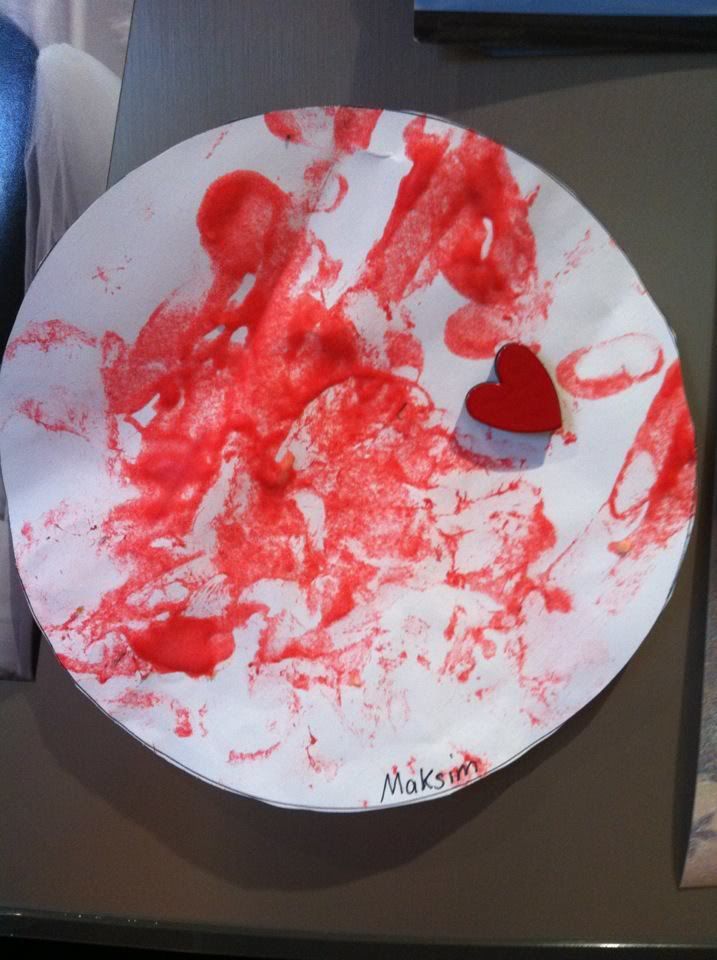 Handprints with homemade paint here is the recipe I used from The Idea Room
I would love to hear about any crafts you have tried.