August 13th 2010 I became a mummy!
One year later we celebrated the glorious existence of our little man.
I wanted the party to be sweet, innocent and full of love just like little Maksim. He has brought nothing but joy to our lives since his birth and we wanted the day to reflect that.
When thinking of a theme we wanted to pick something we knew he loved, food, cuddles, slobber, banging on the table, a toy? And thats when it hit us a toy he really has fallen in love with is Sophie the giraffe .
This year being the 50th Anniversary of the french lady we thought it was a fitting tribute to Sophie and Maksim.
It all starts with the invitation of course
The Decor
Pom Poms by Ah-Tissue, Paper Lanterns from Pink Frosting & Bunting by Kuku Couture Invitations
The Birthday Boy

The Dessert Table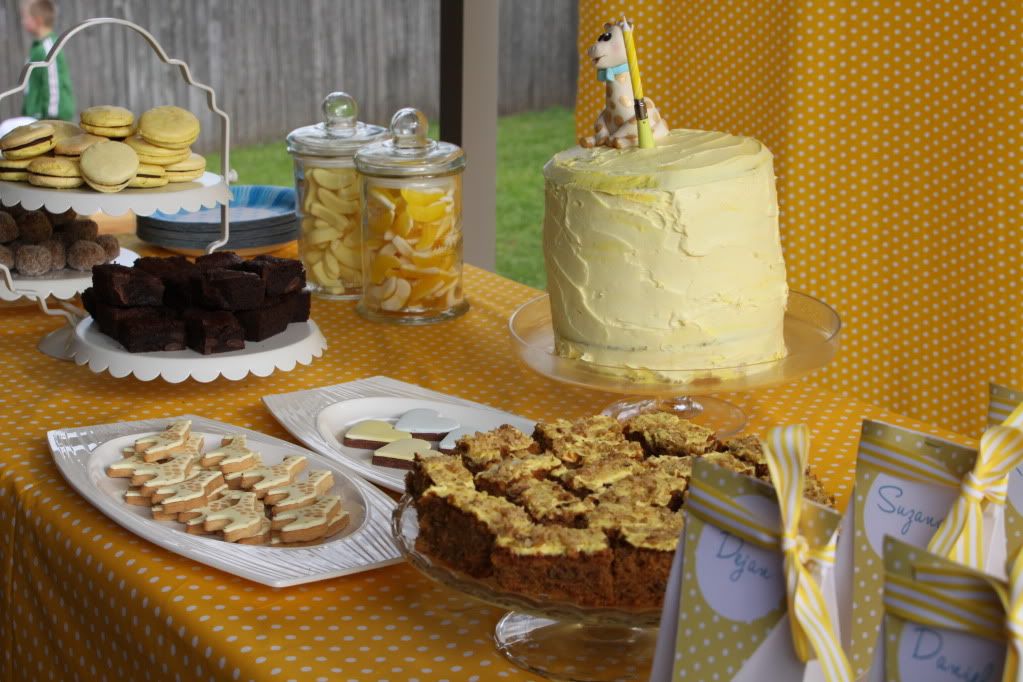 Birthday Banner + Bunting Bag Tags by Kuku Couture Invitations
Three tier folding cake stand from Sweet Little Birdy
Giraffe Cake topper by Emmy's Edible Cake Toppers
Cookies by Spoon & Fork
Cake made with love by Maksim's Mummy (me)
Happy Birthday Maksim
Yummy Cake!
Julia xx