I love giving gifts! I think about what the person would want but never buy for themselves and then try to scour the internet and stores for just the perfect present.
I always aim to make the gift wrapping just as beautiful as the gift but often forget about it till moments before we need to leave for the event. This means I usually need to be very inventive with my present wrapping, I use newspapers, material, magazines, bakers string and anything else I can get my hands on and have come up with some very interesting packages.
Here is my latest effort for my sister-in-law Jessica's 30th Birthday.
(excuse the photography ) I used a vintage book, some ribbon I had lying around and button that had been sitting on my coffee table for a while.
I thought of this idea while scouring pinterest for wrapping inspiration. There is just so much you can do with brown paper, divine twine and little bits and bobs you probably have lying around your home.
Simple wrapping Inspiration from pinterest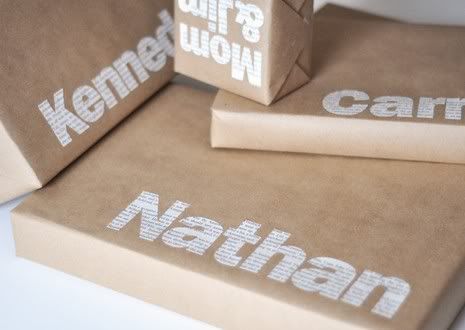 This is so simple but so effective, I think I will be trying this one for christmas gifts this year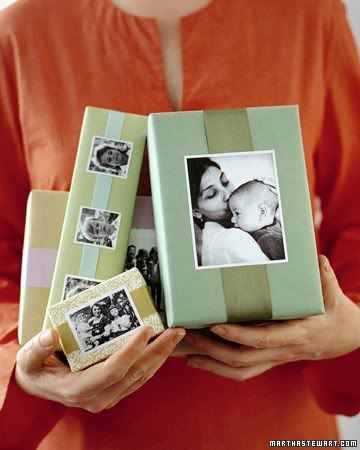 This look great and would be so special for loved ones, you could have you pictures printed as stickers or just glue on regular prints to achieve this.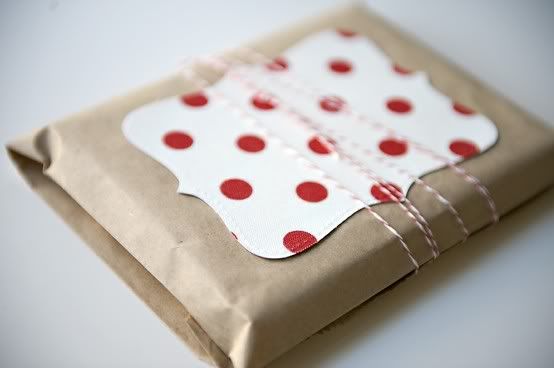 Julia x